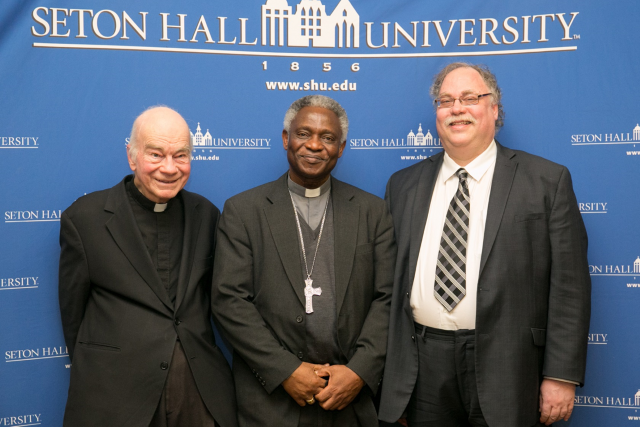 Title
Reflection of Laudato Si': Pope Francis' Encyclical on the Environment
Document Type
Presentation
Publication Date
2-15-2016
Publisher
Seton Hall University
Abstract
In 2009 Cardinal Turkson was nominated President of the Pontifical Council for Justice and Peace, which was created to "promote justice and peace in the world, in the light of the Gospel and of the social teaching of the Church." He served as de facto point person for Pope Francis' environmental encyclical "Laudato Si'," which Cardinal Turkson helped to write.
Cardinal Turkson presented his reflections on "Laudato Si'" to the Seton Hall community on February 15, 2016.
This video includes Archbishop John Joseph Myers' introduction, Cardinal Turskson's full address and the Q&A session that followed.
Recommended Citation
Turkson, Peter, "Reflection of Laudato Si': Pope Francis' Encyclical on the Environment" (2016). A Reflection of Laudato Si': Pope Francis' Encyclical on the Environment. 1.
https://scholarship.shu.edu/pope-francis-encyclical-environment/1