Title
Wahala Temi - Body Work
Preview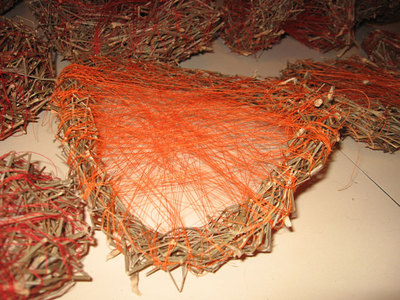 Exhibition Dates
May 10 - May 21, 2010
Description
The Walsh Gallery at Seton Hall University is hosting a solo exhibition of new work by Wahala Temi. The show, which is curated by Jeanne Brasile, will feature Temi's current body of work in various media including; painting, sculpture and installation. Temi's current artistic output is an expression of her experiences of having lived in both Brooklyn and Lagos, Nigeria during her formative years. The results are a body of work that critiques contemporary life in the West and elsewhere touching upon themes of abuse, power, beauty, control/submission and pain/sacrifice of African women in particular.
This two-part show will also be on view February 18th through March 26th at the Lower Eastside Girls Club in Manhattan and will consist of small to mid-size mixed-media artworks. The opening reception will be on Thursday February 18th from 6 to 8pm. Part two, on view at the Walsh Gallery, will encompass over 2,000 square feet and will include larger work and installation that have yet to be publicly exhibited.
Image Credit: "Sacrifice #2", West African brooms, thread, dimensions variable, 2010.
External Links
COinS