Title
Women in the New Millennium: The Artist's Perspective
Preview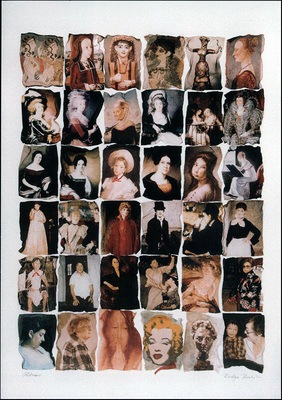 Exhibition Dates
January 21 - March 26, 2003
Description
Women in the New Millennium: The Artist's Perspective, January 21 - March 26, 2003, Reception to meet the artists: Thursday, February 6th, 5-8 p.m., panel discussion at 6:30 p.m.
Sponsored by The Women's Studies Program, the Multicultural Program and Lambda Theta Alpha. In association with The Graduate Program in Museum Professions, Department of Art and Music.
Artists: Irene Abraham, Andrea Hersh Bartfield, Joan Bevelaqua, Janet Bloch, Christa Kreeger Bowden, Lynn Dreese Breslin, Adrienne Defendi, Melanie Deal, Sara DiDonato, Zoe Edgecomb, Lyn Gardiner, Alma Gomez, Tatiana Grant, Susan Jarvis, Kay Knight Kyong, Jennifer Lewis-Takahashi, Annabelle Meacham, Susan Napack, Isabella Natale, Leslie Parke, Dellamarie Parrilli, Bonnie Peterson, Sarah Petruziello, Lois Ramirez, Rosyln Rose, Ingrid Ross, Linda Friedman Schmidt, Mimi Weinberg, Florence Wint, and Faith Dorian Wright.
Juror: Jane Hammond
Curator: Gregory Bugel
COinS