Preview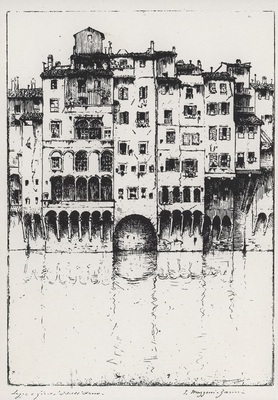 Exhibition Dates
March 25 - May 15, 1998
Description
The Lure of Italy: Views from the 15th Century to the Present, March 25 - May 15, 1998, Reception: March 27, From 4:30-7:30pm.
Organized by the Department Of Art and Music, Seton Hall University. Curated by Miesha Hardison, Mary Ellen Mc Veigh, Michele Pellegrino, and Ginny Pifko.
An exhibition featuring fifteenth through nineteenth-century prints of Italy. "The Lure of Italy: Views from the 15th century to the present," recalls a series of "vedute"prints that captivate the phenomena of tourism in Italy. These prints were often valued as souvenirs of European and American tourist. The prints depict popular tourist sites such as, Rome, Venice, and Florence; or composite sites that combine various buildings and sculptural fragments. This exhibition will feature work on loan from the Newark Library, the Seton Hall Special Collections Center, and private collections in New Jersey.