Preview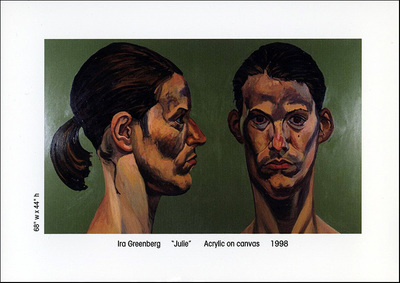 Exhibition Dates
August 14 - October 17, 1998
Description
This exhibition features the work of the fine art and applied art faculty at Seton Hall University and intends to showcase the professional contributions these artists are making within their respective fields. The Department of Art is composed of painters, sculptors, printmakers, mixed-media artists, art educators, illustrators, graphic designers and art directors. These working artists teach alongside musicians, composers musicologists, art historians and museum professionals in the larger Department of Art and Music. The exhibition aspires to provide a public forum for the arts- fostering increased dialogue and greater arts awareness on the SHU campus- as well as providing greater exposure for the arts at SHU within the community.
The faculty members of the Department of Art and Music at Seton Hall are united in their commitment to excellence in both the practice and teaching of their respective arts; this duel commitment is what distinguishes the department. The department aspires to prepare young people, in the broadest possible sense, for a lifetime commitment to the arts. Many of the department's graduates go on to distinguished careers as artists, scholars, advertising and publishing professionals, museum directors and arts educators.
Art faculty showing work includes Carolyn Pedersen, Arline Lowe, Ira Greenberg,Margaret Egan, Julie Tremblay, Michael Di Cerbo, Susan Leshnoff, Randy Schweitzer and Laurie Churchman.
COinS