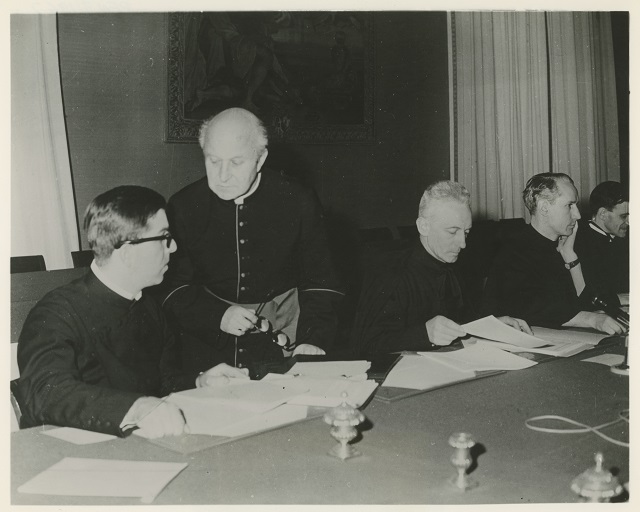 Publisher
Institute of Judaeo-Christian Studies
Abstract
This is an address given by Msgr. John M. Oesterreicher at the 66th Annual Convention of the National Catholic Education Association in Detroit, MI on April 10, 1969, under the title "Shalom: The Catholic-Jewish - A Service to Church and Society."
Recommended Citation
John M. Oesterreicher, Shalom: The Encounter of Christians and Jews and the Catholic Educator. South Orange, NJ: Institute of Judaeo-Christian Studies, 1969.