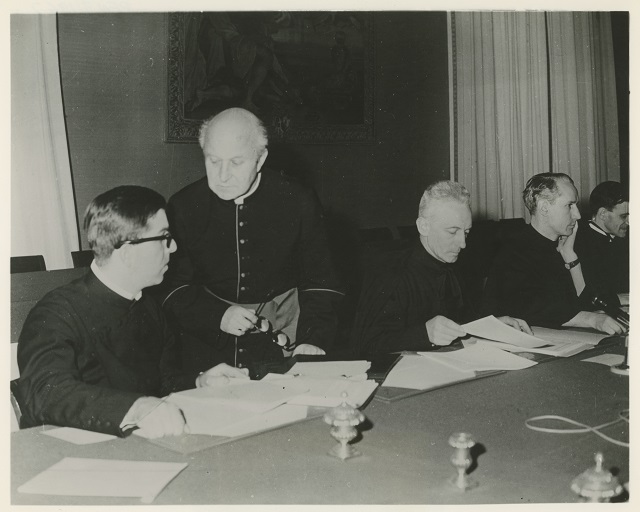 Publisher
Éditions de la Maison Française, Inc
Abstract
Msgr. Oesterreicher completed this thesis shortly after escaping the grasp of the Gestapo when he fled from Austria to Paris.
His thesis argued that what started as a glorification of the so-called Aryan race would ultimately result in the persecution and disenfranchisement of the Jewish people and a contempt of all things human and Christian and was in essence, a rebellion against God's grace and mercy.
Recommended Citation
John M. Oesterreicher, Racisme--antisémitisme, antichristianisme, documents et critique. New York: Éditions de la Maison Française, Inc., 1943.