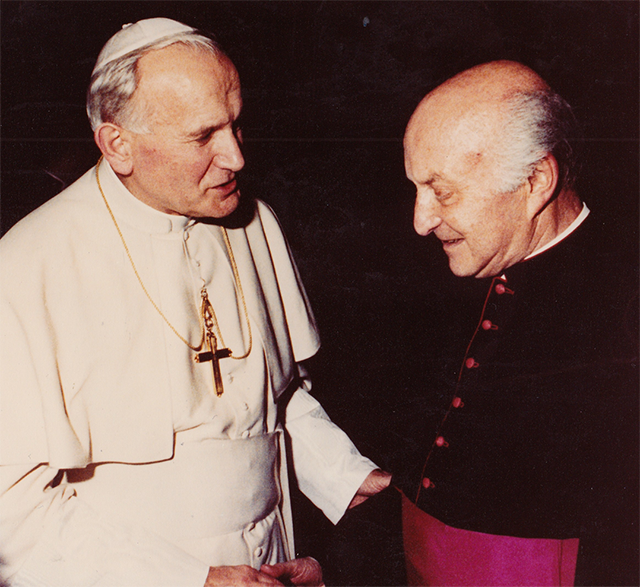 Title
The Changing Relations between Christians and Jews
Document Type
Presentation
Publication Date
11-2-2014
Publisher
The Institute of Judaeo-Christian Studies
Conference Title
Monsignor John M. Oesterreicher Memorial Lecture
Abstract
Distinguished scholar and historian, Robert L. Wilken, Ph.D., delivered, "The Changing Relations between Christians and Jews," as the 21st Monsignor John M. Oesterreicher Memorial Lecture on November 2, 2014 at Seton Hall University.
Beginning with events in the late 19th century and continuing through the present day, Dr. Wilken discussed the complex development of historical relations between Christians and Jews, and between the Catholic Church and Jews in particular.
Throughout his long career as an educator specializing in early Christianity, Dr. Wilken has studied the relationship between Christians and their neighbors.
Recommended Citation
Wilken, Robert L. Ph.D., "The Changing Relations between Christians and Jews" (2014). Msgr. John M. Oesterreicher Memorial Lectures. 9.
https://scholarship.shu.edu/oesterreicher-memorial-lectures/9