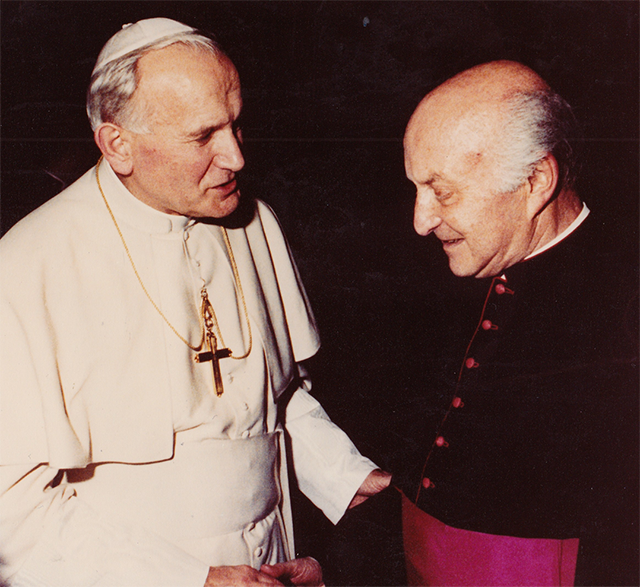 Title
Msgr. John M. Oesterreicher's Use of Scripture and Rabbinic Writings in Reflecting on the Shoah
Document Type
Presentation
Publication Date
10-21-2021
Publisher
The Institute of Judaeo-Christian Studies
Conference Title
Monsignor John M. Oesterreicher Memorial Lecture
Abstract
Gregory Y. Glazov, D.Phil. presented, "Msgr. John M. Oesterreicher's Use of Scripture and Rabbinic Writings in Reflecting on the Shoah," on Zoom as the 28th Annual Monsignor John M. Oesterreicher Memorial Lecture on October 21, 2021.
Dr. Glazov has developed a database for the presentation of Biblical passages in theological, scholarly and popular writings on the Shoah (Holocaust).
The works of Msgr. John M. Oesterreicher are included in this research. Dr. Glazov presented a study of a selection of Msgr. Oesterreicher's confrontations with the vicious anti-Jewish bigotry of the Nazi period and its aftermath.
Recommended Citation
Glazov, Gregory Y. D.Phil., "Msgr. John M. Oesterreicher's Use of Scripture and Rabbinic Writings in Reflecting on the Shoah" (2021). Msgr. John M. Oesterreicher Memorial Lectures. 4.
https://scholarship.shu.edu/oesterreicher-memorial-lectures/4