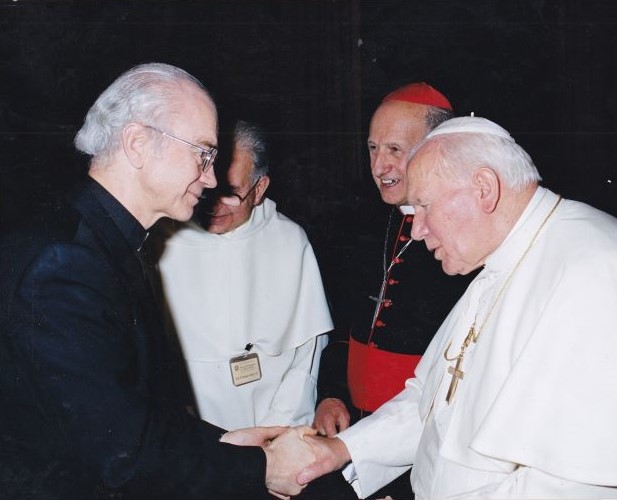 Document Type
Book Chapter
Publication Date
January 1989
Journal Title
Of Scholars, Savants and Their Texts: Essays in Honor of Arthur Hyman
Editor
Ruth Link-Salinger and Robert Herrera
Abstract
In Jewish tradition the five books of Moses hold the place of honor in Israel's sacred writings as the Torah or "instruction" of God. Some people, even in ancient times, seemed to emphasize the legislative teachings or commandments, so the Greek translators chose the word "Nomos" or "Law" to render Torah. Indeed, laws provide the practical norms whereby people guide their lives and teach their offspring. However, in most cultures legislation has its complement in inspiring narratives. Heroes and heroines of times long past are presented as worthy of imitation. They exemplify the ideal that offers a synthesis about the meaning of life. Jews recognize that commandments offer a basis for halakhah, the way to go in life, which is completed by haggadah, a set of narratives presenting insights regarding imitation of God in the ambiguities of human life.My study of edifying narratives will be divided into two parts: 1) developments of the Joseph narrative from the Book of Genesis; and 2) the accounts of martyrdom in the Second and Fourth Books of Maccabees.The copyright is held by Peter Lang. Learn more about Of Scholars, Savants and Their Texts: Essays in Honor of Arthur Hymanat at http://bit.ly/19EUcU5 .
Recommended Citation
Lawrence E. Frizzell, "Education by Example: A Motif in Joseph and Maccabee Literature of the Second Temple Period." In Of Scholars, Savants and Their Texts: Essays in Honor of Arthur Hyman, edited by Ruth Link-Salinger and Robert Herrera, 103-112. New York: Peter Lang, 1989. Available at: http://works.bepress.com/fatherlawrence_frizzelldphil/159.
The copyright is held by Peter Lang. Learn more about Of Scholars, Savants and Their Texts: Essays in Honor of Arthur Hyman at http://bit.ly/19EUcU5