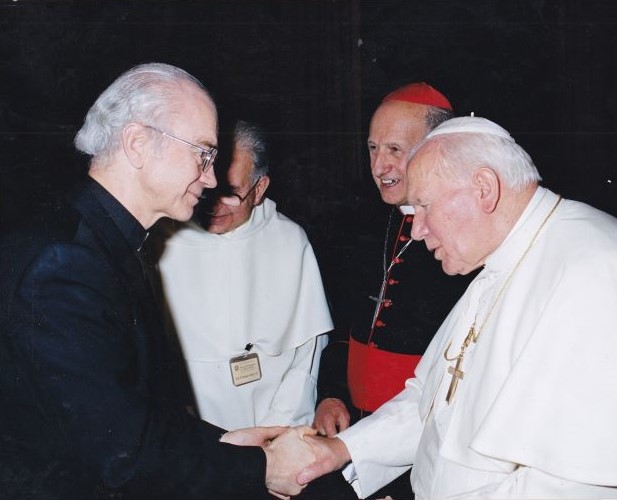 Document Type
Book Chapter
Publication Date
January 2001
Journal Title
The Liturgy of the Medieval Church
Editor
Thomas J. Heffernan and E. Ann Matter
Publisher
Medieval Institute Publications (Western Michigan University)
Abstract
The purpose of this study is to sketch the positive and negative dimensions in the Latin liturgy of the Church's relationship to Judaism and the Jewish people during the period prior to the sixteenth century. Seasons of the liturgical year and particular ceremonies are discussed in some detail to present the impact of the liturgy on the perception of Catholics regarding their Jewish neighbors.Copyright of The Liturgy of the Medieval Church is held by Medieval Institute Publications (Western Michigan University).
Recommended Citation
Frizzell, Lawrence E. and J. Frank Henderson, "Jews and Judaism in the Medieval Latin Liturgy." In The Liturgy of the Medieval Church, edited by Thomas J. Heffernan and E. Ann Matter, 187-214. Kalamazoo: Medieval Institute Publications, 2001.