Title
Preview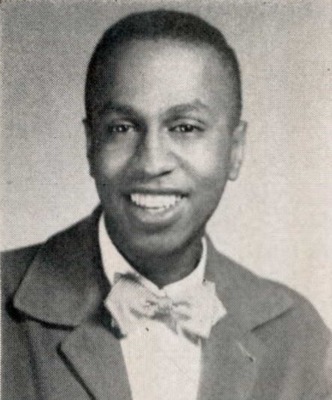 Seton Hall Law Graduation Year
1960
Description
Maurice Raymond Strickland (1931-1998) enrolled at Seton Hall Law after he obtained his B.A. in Political Science in 1953, and after he served in the in United States Army Signal Corp for two years where he earned the rank of First Lieutenant. Strickland's legal career following his graduation from Seton Hall Law in 1960 was robust, and some of the positions he held included: Legal Assistant for the State Public Utility Commission, deputy state attorney general, assistant U.S. attorney for New Jersey, the first full-time Director of the Mercer County Legal Aid Society, administrator of Legal Services Project for Essex County, Essex County Counsel, attorney at Jersey Central Power & Light Co. in Morristown, NJ, and attorney for the Newark Community Development Administration. In 1969, Strickland was selected to be the Essex County Democratic Committee's Surrogate candidate on Robert B. Meyner's "Line A" ticket. Due to mishandling and misusing, Strickland was suspended from practice in 1975. Upon reinstatement, Strickland continued his successful law practice.
Strickland was an active and respected member of his community and many civic and philanthropic organizations such as: the Boy Scouts of America; the Boys Clubs of America; the NAACP; and the Essex County Urban League. Strickland was also an active member of American National, Federal, and New Jersey Bar groups.
Undergraduate Institution
Rutgers
Undergraduate Degree
B.A.
Undergraduate Major
Political Science
Undergraduate Graduation Date
1953
Military Service
1953-1955: United States Army Signal Corp, First Lieutenant.
Rights
Rutgers University, "Scarlet Letter 1953" (1952). Pg 238.