Preview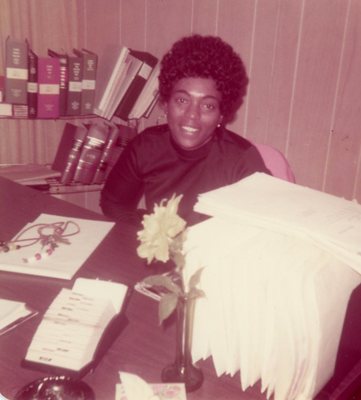 Seton Hall Law Graduation Year
1967
Description
Pearl Crosby Smith (Pearl Bell) (1939 - ) saw an advertisement in the newspaper for evening law school classes while working as a teacher in Newark. ,This prompted her to enroll in evening classes at Seton Hall University School of Law while teaching during the day. Following a short break in her third year of law school to get married and give birth to her daughter, she graduated Seton Hall Law in 1967.
Crosby-Smith's first job after being sworn in as a lawyer in New Jersey was at Union County Legal Services. Not long after passing the NJ Bar, Crosby Smith moved with her family to Florida where she hung opened her own law practice in 1973, and was the first black lawyer, and the third female lawyer in private practice in Brevard County. Pearl continued to practice law and was an active member of the community including: important work to prevent voter suppression and to ensure and encourage voter turnout; advocating for women's rights such as childcare, equal pay, and equal job opportunities; ensuring women understood their legal rights by teaching law classes at Brevard Community College as a part of their WENDI program, and by founding and serving as President of the Brevard County Minority Business and Professional Network.
Crosby-Smith has received many accolades and awards in her career including: being named Woman of the Year by the Brevard County Commission on the Status of Women in 1985, receiving the Florida Bar's Pro Bono Service Award in 1995, being nominated for a Florida Circuit Court Judicial appointment in 1998, and receiving the Pacesetter Award from the Hosts of Brevard in 1999.
Bar Membership
New Jersey, 1968
Florida, 1973
U.S. District Court Middle District of Florida, 1973
U.S. District Court Southern District of Florida, 1973
U.S. District Court Northern District of Florida, 1973
Undergraduate Institution
Howard University
Undergraduate Degree
B.A.
Undergraduate Major
English
Undergraduate Graduation Date
1961
Rights
Howard University, "The Bison: 1961" (1961). Howard University Yearbooks. 130. pg 18 https://dh.howard.edu/bison_yearbooks/130