Title
Preview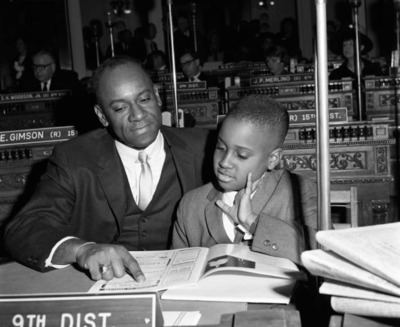 Seton Hall Law Graduation Year
1959
Description
Ronald Owens (1930-2005) enrolled in Seton Hall Law after earning his BA in political science from Rutgers in 1953, and serving in the United States Army Signal Corp from 1953-1955. Owens was admitted to the New Jersey bar in 1962. He was appointed to the Newark Board of Education for approximately 2 years starting in 1963 by Mayor Addonizio. In 1965 ran for New Jersey's state house of assembly on the Democrat A line along with Governor Hughes, Senator Williams, and Dr. Hutchins F. Inge, the first black NJ state senator. Owens was elected one of Newark's nine assemblymen, and he became the second black member of the state assembly. Owens remained in office until 1978. Owens practiced law for 26 years before being disbarred in 1988.
Undergraduate Institution
Rutgers University
Undergraduate Degree
B.A.
Undergraduate Major
Political Science
Undergraduate Graduation Date
1953
Military Service
1953-1955 - United States Army Signal Corp
Rights
This photograph is the property of the Monsignor William Noé Field Archives & Special Collections Center and Seton Hall University, which reserves the right to limit access to or reproduction of materials from its collection. Reproduction of materials or content is subject to United States copyright restrictions and may be subject to federal or state privacy regulations. For access to the original document or to request a high-resolution reproduction contact: Seton Hall University Libraries, Archives & Special Collections Center, archives@shu.edu, 973-761-9476. More information about this image can be found at: https://scholarship.shu.edu/acealagna/1951/