Preview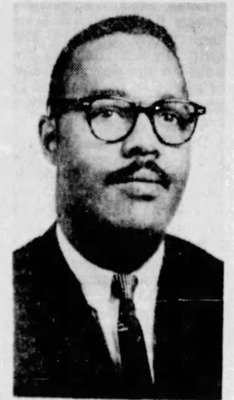 Seton Hall Law Graduation Year
1961
Description
William J. Ewing (1935 - ) enrolled at Seton Hall Law after graduating from Seton Hall University with his Bachelor of Arts degree in 1958. Upon enrolling, Mr. Ewing had a one year old son, William Jr.. A second son, Steven Robert, was born while attending law school. Following graduation, Mr. Ewing worked for the Essex County Prosecutor's Office, as a Law Library consultant with Matthew Bender and Company, as the Director of Eastern Operations of the Aspen Systems Corporation Consultant to the American Arbitration Association of New York and then as an Executive in the sales department of WCBS-TV in New York. Mr. Ewing then entered private practice in Montclair, NJ where he grew up and continues to practice*. Mr. Ewing has been very active with the Montclair Branch of the N.A.A.C.P., and is a past president and active member of the Garden State Bar Association. He was also the former chairman of the Essex County Juvenile Conference Committee in Newark.
*Private practice still active as of 2022.
Undergraduate Institution
Seton Hall University
Undergraduate Degree
B.A.
Undergraduate Major
Social Studies
Undergraduate Graduation Date
1958