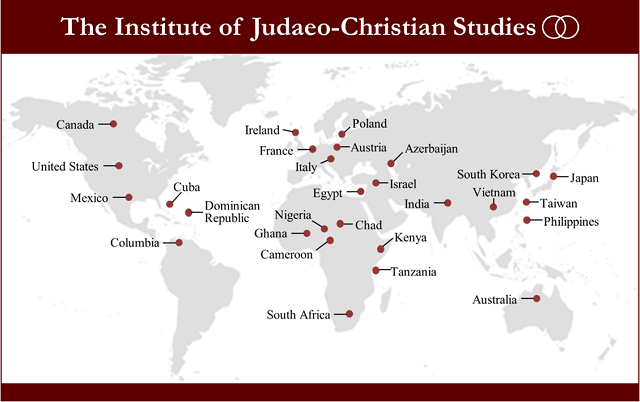 Established in 1953 at Seton Hall University by Monsignor John M. Oesterreicher, the Institute of Judaeo-Christian Studies is the oldest institution in the world dedicated to Catholic-Jewish relations and founder of the only Jewish-Christian Studies graduate program in the United States.
In partnership with Seton Hall University, the Institute makes a local, regional and global impact through the three following program areas:
- research and publication
- in-depth study and education
- engagement and collaboration
The Institute allocates most of its educational resources for scholarships to students in the Master of Arts in Jewish-Christian Studies program at Seton Hall. Our scholarship recipients, who have come from 28 countries across five continents, compose an international body of students from diverse faith backgrounds. Many of our alumni are leaders and peacemaking educators who are positively impacting our world today in remarkable ways.
Browse The Institute of Judaeo-Christian Studies Collections:
A Reflection of Laudato Si': Pope Francis' Encyclical on the Environment
Monsignor John M. Oesterreicher Memorial Lectures
Msgr. John M. Oesterreicher 2013 Conference
Radio Interviews with Msgr. John M. Oesterreicher
Selected Works of John M. Oesterreicher
Selected Works of Lawrence E. Frizzell
The Bridge: A Yearbook of Judaeo-Christian Studies, Vol. I
The Bridge: A Yearbook of Judaeo-Christian Studies, Vol. II
The Bridge: A Yearbook of Judaeo-Christian Studies, Vol. III
The Bridge: A Yearbook of Judaeo-Christian Studies, Vol. IV
The Bridge: A Yearbook of Judaeo-Christian Studies, Vol. V, Brothers in Hope