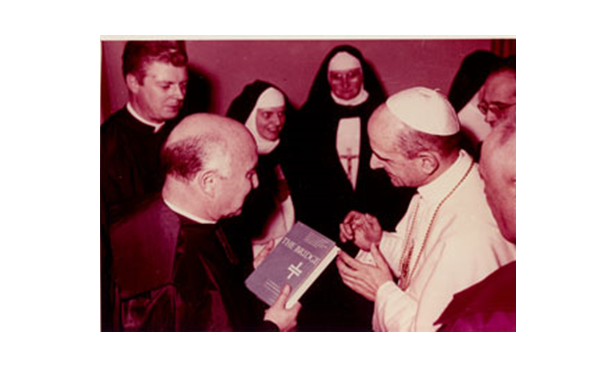 Document Type
Book Review
Editor
John M. Oesterreicher and Josephine D. Casgrain
Publisher
Herder and Herder
Abstract
A review of "Introduction and Commentary: Declaration on the Relationship of the Church and Non-Christian Religions" by John M. Oesterreicher in Commentary on the Documents of Vatican II, ed. Herbert Vorgrimler (New York : Herder and Herder, 1969) , III, pp. 1-136.
Recommended Citation
The copyright is held by the Institute of Judaeo-Christian Studies.