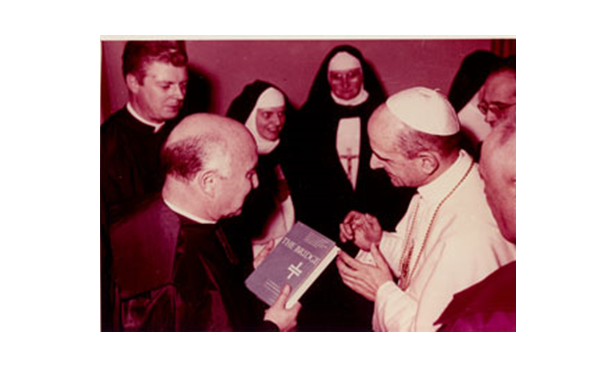 Document Type
Book Chapter
Editor
John M. Oesterreicher and Barry Ulanov
Abstract
Edward A. Synan examines the biblical prophetic analogy and vocabulary of marriage, wife, husband and love that is used to express the bond of the covenant between God and Israel and surveys various related rabbinic and talmudic writings that offer commentary on this subject.
Recommended Citation
Edward A. Synan, "The Covenant of Husband and Wife." In The Bridge: A Yearbook of Judaeo-Christian Studies, Vol. IV, edited by John M. Oesterreicher and Barry Ulanov, 149-170. New York: Pantheon Books, 1962.