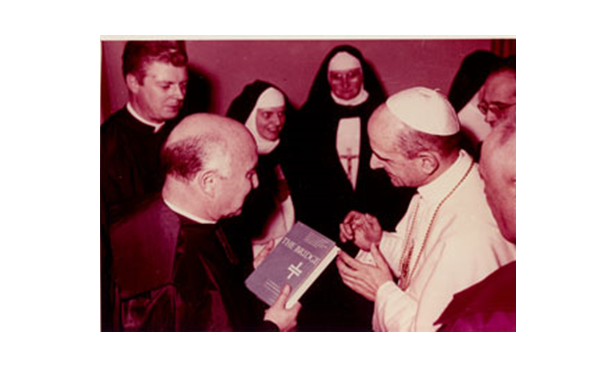 Title
Document Type
Book Chapter
Editor
John M. Oesterreicher and Barry Ulanov
Abstract
Josephine D. Casgrain comments and records an article published in the newspaper, Al Ha-mishmar, regarding Pope John XXIII's revision of the Good Friday prayer.
Recommended Citation
Josephine D. Casgrain, "Israeli Reactions." In The Bridge: A Yearbook of Judaeo-Christian Studies, Vol. IV, edited by John M. Oesterreicher and Barry Ulanov, 353-358. New York: Pantheon Books, 1962.