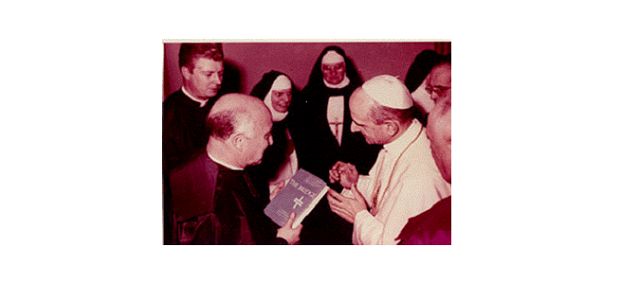 Title
Document Type
Book Chapter
Editor
John M. Oesterreicher and Barry Ulanov
Abstract
Shortly after the rebuilding of the Cologne Synagogue in the fall of 1959, the synagogue was defaced with a swastika symbol and the slogan, "Juden raus!" ("Out with the Jews!") John M. Oesterreicher records the observations and condemnations of this desecration made by the archdiocesan weekly of Cologne and the pastoral letter by the Bishop of Lille.
Recommended Citation
John M. Oesterreicher, "The Swastika Reappears." In The Bridge: A Yearbook of Judaeo-Christian Studies, Vol. IV, edited by John M. Oesterreicher and Barry Ulanov, 344-352. New York: Pantheon Books, 1962.