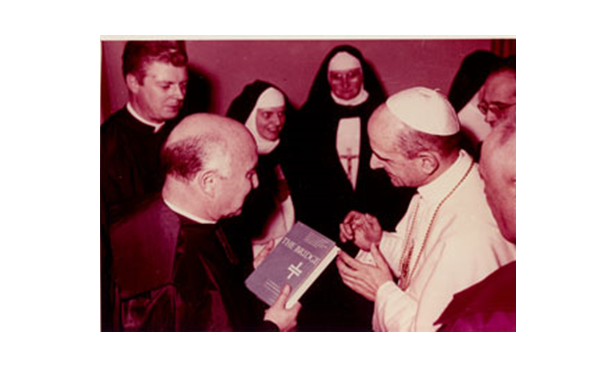 Title
Document Type
Book Chapter
Editor
John M. Oesterreicher and Barry Ulanov
Abstract
Herbert Haag's article discusses the outcome of the 1958 conference that was sponsored by the Christlich-judische Arbeitsgemeinschaft der Schweiz and attended by various Protestant, Catholic and Jewish scholars for the purpose of addressing the theme, "Salvation present and salvation expected, according to both the Christian and the Jewish traditions."
Recommended Citation
Herbert Haag, "Three Voices at Basel." In The Bridge: A Yearbook of Judaeo-Christian Studies, Vol. IV, edited by John M. Oesterreicher and Barry Ulanov, 327-343. New York: Pantheon Books, 1962.