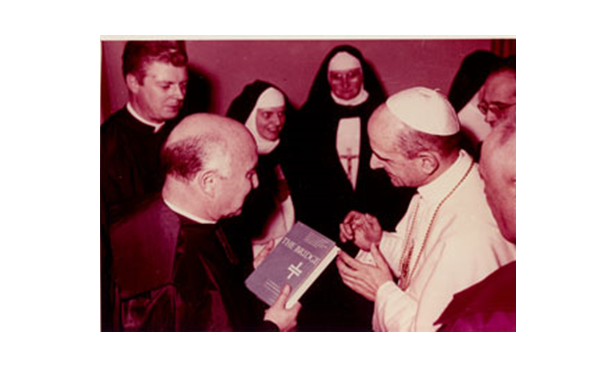 Document Type
Book Chapter
Editor
John M. Oesterreicher and Barry Ulanov
Abstract
This article provides Ernst Fuchs' own commentary about his work and includes introductory words from Barry Ulanov as well as photographs of the following paintings by Fuchs: Moses before the Burning Bush; Christ Crowned with Thorns; The Risen Christ; and The Assumption of Mary.
Recommended Citation
Barry Ulanov, "A Note on the Art of Ernst Fuchs." In The Bridge: A Yearbook of Judaeo-Christian Studies, Vol. IV, edited by John M. Oesterreicher and Barry Ulanov, 322-324. New York: Pantheon Books, 1962.