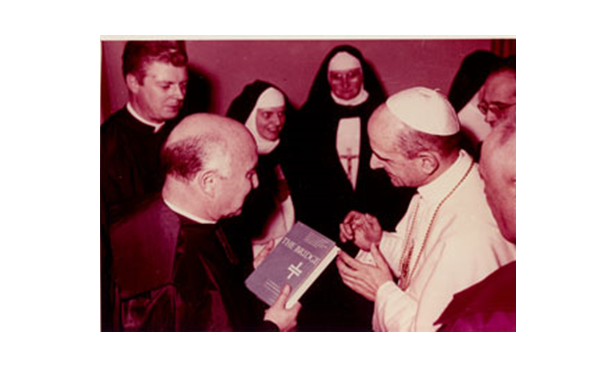 Document Type
Book Chapter
Editor
John M. Oesterreicher and Barry Ulanov
Abstract
This essay examines the philosophical and scholastic threads woven through Bahya Ibn Pakuda's An Introduction to the Duties of Hearts,
Recommended Citation
M. Raffaella de Sion in collaboration with Edward A. Synan. "Bahya Ibn Pakuda, Tutor of Hearts." In The Bridge: A Yearbook of Judaeo-Christian Studies, Vol. IV, edited by John M. Oesterreicher and Barry Ulanov, 229-251. New York: Pantheon Books, 1962.